Jordan Custodial Operating System (JCOS) classes are taught to all custodians. These classes will provide information that will make Jordan School District Custodians well-trained employees.  JCOS classes are taught once a year; custodians must take Basic first, followed by Management.
JCOS Management Training Classes - 2022
Prerequisite: Must have completed JCOS Basic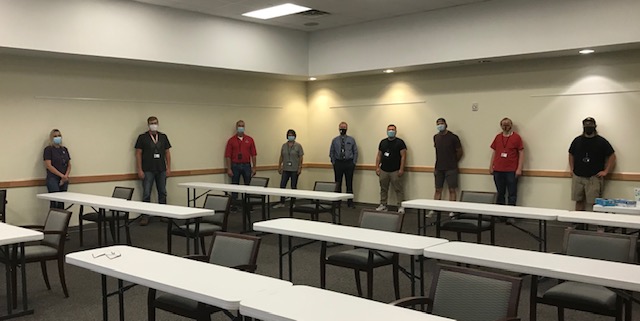 ---
Sweeper Training
Weekly on Tuesday's
ASB C-130 4:00 pm - 5:30 pm with check-in at 3:30 pm
Head Custodian Workshops 2022-23
September 21, November 16, January 18, March 15, May 17
Location: TBD
Advisory Meetings   Sept.-May
Monthly on the 3rd Tuesday @ 8:00 am ASB C-131
Meetings will be held in conjunction with Maintenance
New Custodian Training and Overview & Asbestos Training             
June 17, 2022   Friday      8:00am - 12:00 noon  Transportation Bldg. C-107
Asbestos Training - Make Up Class
Propane Training is currently taught during JCOS classes.
Lock Out / Tag Out Training is currently taught during JCOS classes.